Mobile Apps for Security System Management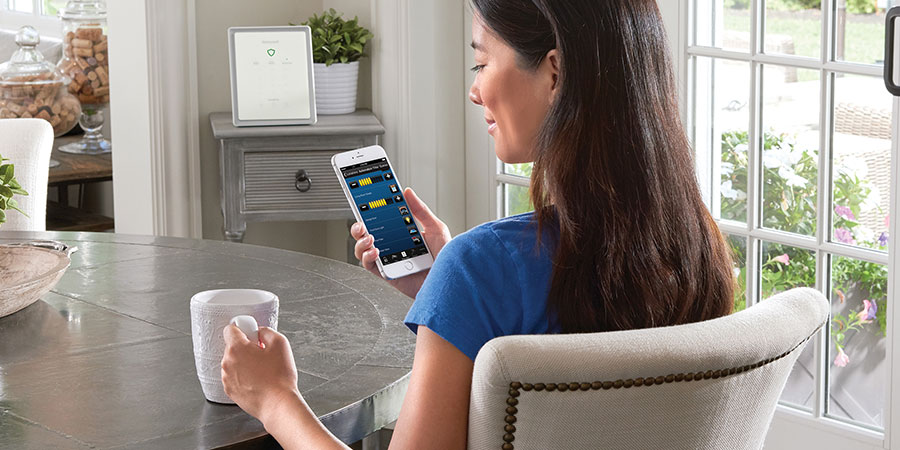 Latest posts by Tom Vermillion
(see all)
The home security system most people know – with its bulky buttons, ear-splitting beeps, and code after code to remember – is a relic of a bygone era. Today, homeowners can take charge of their systems with mobile app management. Here's why a mobile app is the best tool for managing your home security.
Apps are part of our lives now.
The old Apple slogan, "There's an app for that" describes the reality we all live in now, and that's something to be grateful for. With our busy calendars and boundless responsibilities, mobile apps are a true amenity in our lives. We use them to do everything: order food delivery, find a dog walker, pay our utility bills. Now, we can use them to manage our home security: locking and unlocking doors, arming and disarming the alarm, and even checking on the security video on demand. Why wouldn't you want to take advantage of that?
Security needs are changing.
When you first made the decision to invest in home security, you just wanted an alarm to sound if somebody broke in. But now, you want the additional layers of security that a fully equipped system can offer: cameras to see who's at the door, keyless entry to get the inconvenience of keys out of your life. And what if somebody moves out of the home? You'll need to change the code, and have an easy way to do it. Traditional home security systems couldn't accommodate, but a mobile app for home security can. It keeps up with the changing needs of homeowners.
There are other compelling reasons to use a mobile app for management of your home security; this is just the tip of the iceberg. If you're ready to learn more about home security mobile apps, call DEPS Safety & Security Services. We will be glad to answer your questions.
About DEPS Safety & Security Services
DEPS Safety & Security Services performs professional investigation services for corporations and other employers. Our services include criminal record checks, loss prevention investigations, and national background checks, and now our services include home security. Contact us at (888) 806-0987.