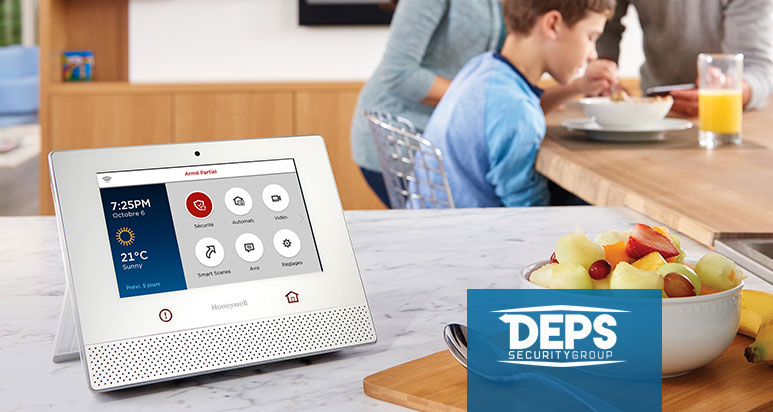 When it comes to the safety of your family and the protection of your property, a security system is the answer. DEPS will meet with you to determine a security system that is a good fit for you, your home, and your budget. We refer to this as "security by design". Your system can include features like:
Motion detectors
Glass break detectors
Audible sirens
State of the art keypads and key fobs
And for your convenience, you can choose from hardwired or wireless alarm options. Finally, you can gain confidence from knowing that our locally based, UL listed central station is monitoring your system 24 hours a day, seven days a week. In the event your alarm is activated, our live security agents will be standing by to make sure help is on the way.
Home Automation
Can't remember if you locked the door on your way out? All you need to do is check your phone or computer! Whew, now you don't have to worry all day and you can feel comfortable that your home is locked and protected. The many features of home automation include:
Arm/Unarm system
Lock/Unlock doors
Turn lights on/off
Change the thermostat
Use cameras to receive video notifications and view live-streaming video
Home security systems protect your home, family, pets & valuables from intruders. In addition to protection, a security system can save money on your homeowners insurance and with home automation, it can help decrease energy consumption.