A Safer Summer in 3 Easy Steps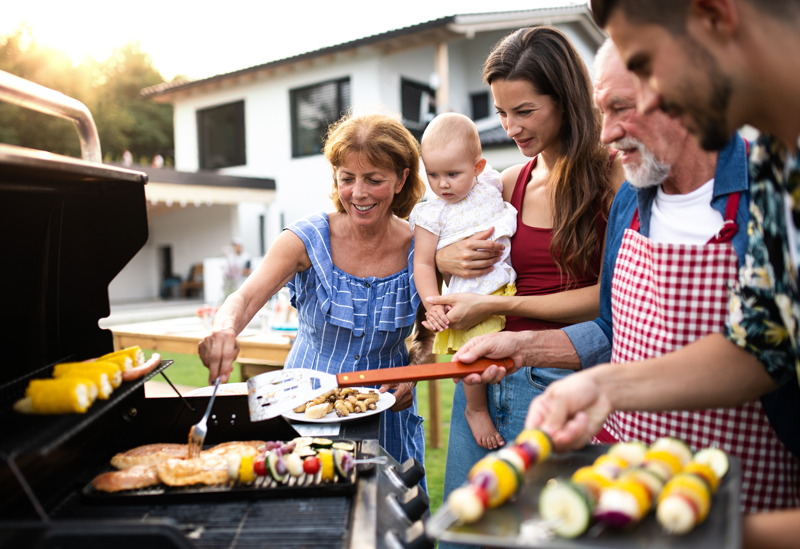 The leisurely days of summer provide us more time to enjoy our homes and families; however, the season also presents some unique safety risks we should take seriously. By implementing these three easy steps, your family can enjoy a safer summer in the challenging year of 2020.
1. Be aware of heightened criminal activity.
The nice weather, long daylight hours and a family vacation are summer's formula for happiness – but for criminals, it's also the season's formula for crimes of opportunity. All the things you love about summer are the same things that make it the prime time of the year for burglaries. Fortunately, you can be one step ahead of criminals by:
Not announcing your vacation on social media until after you return.
Installing motion-triggered smart cameras by your doors.
Keeping front doors locked, garage doors down and windows closed.
Smart cameras, door sensors and window contacts are part of what we can help you with. Keeping your vacation off social media is a step only you can take!
2. Guard your playground and pools.
While your kids may be able to bounce back from many of the common ouches of childhood, some summer fun is just too hazardous to take a casual approach. If you have home playground equipment, make sure it's in good repair with no loose, corroding or broken hardware or pieces. Do this for anything your kids play on, including:
• Swingsets and slides
• Climbing structures
• Trampolines
• Riding toys
Of course, your swimming pool is both the summer's best source of fun and it's primary source of safety risk. In addition to making sure a supervising adult is always watching when kids are swimming, concerned parents can place contact sensors around the pool gate. With contact sensors on your side, you can get a smartphone alert if kids approach the pool when it's off limits.
3. Prevent any perils from outdoor grills.
Cooking on the grill is fun, and the food tastes great. But an outdoor grill can be risky, whether it's powered by charcoal or propane. Remember to:
Always cook at a safe distance away from the house, other structures, and any trees or plants.
Clean your grill regularly to reduce the risk of fire.
Never leave the grill unattended while in use.
Fortunately, there's smart security technology to help with safe grilling as well. With electronic smart locks you can lock and unlock with a tap on your phone, you can let your party guests in without leaving your post at the grill.
By following these easy steps, your family can have a happier, safer summer. To learn more about any of the smart security technologies mentioned here, contact DEPS Security Systems. We would love to answer your questions.
About DEPS Security Systems
Thomas Vermillion founded Down East Protection Systems in 2000 to increase the company's offerings after decades of providing quality monitored fire and burglar alarm products. The company's mission is "to provide peace of mind by protecting people and property with competence and compassion." They strive every day to offer the best and most innovative products and services to customers in Eastern North Carolina. www.depssecuritygroup.com