How Schedules and Scenes Give You Total Control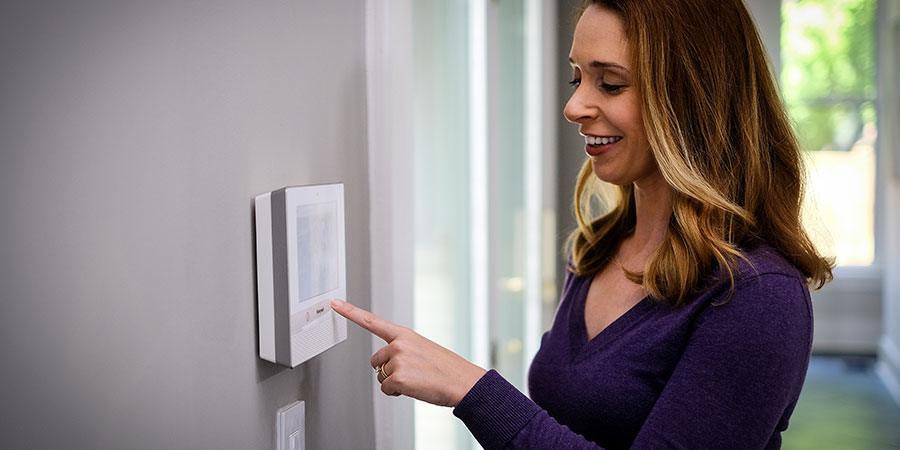 Latest posts by Tom Vermillion
(see all)
Today's families are unpredictable, in a good way. We have busy lives, and some days are different than others. How can your security system keep up? With the feature called Schedules. Your smart home security system features a smart scheduling feature, which uses the reporting data in your system to memorize your household patterns. And this is what it uses to keep up with the changes in your home.
What Schedules Can Do
What does "keep up with the changes" mean? For example: Using the Schedules feature, you can be sure the cameras come on only when you want them to so that your kids running in and out doesn't trigger them. You can even make sure the thermostat only adjusts at the times you want it to, so you decide how much money you want to save on energy bills. Smart home technology already empowers homeowners, but the Schedules feature takes that empowerment one step further.
How to Create a Scene
Schedules isn't the only way to customize your smart home security. There's also the Scenes function, which helps you control your entire network of smart home devices using single, one-tap commands on the app. Just open your home security app and select from the four pre-set scenes that are already built into the app: Home, Away, Sleep and Wake Up. You get to select what you want these scenes to do, whether it's arm or disarm the system, adjust the thermostat higher or lower, or even turn lights on and off.
Other Features of Scenes
Plus, you'll be able to create more customized scenes: "Movie," "Kids Bedtime," and more. And, have we mentioned you can turn Scenes on and off using Alexa, Google Home and other household management devices?
Schedules and Scenes give you total control over smart home devices; they're the perfect compliment to a home security system. To learn how to use these on your home security app, call DEPS Safety & Security Services. We will be glad to answer your questions.
About DEPS Safety & Security Services
DEPS Safety & Security Services performs professional investigation services for corporations and other employers, in addition to home security. Our services include criminal record checks, loss prevention investigations, and national background checks. Contact us at (888) 806-0987.