Staying Connected with Home Security Technology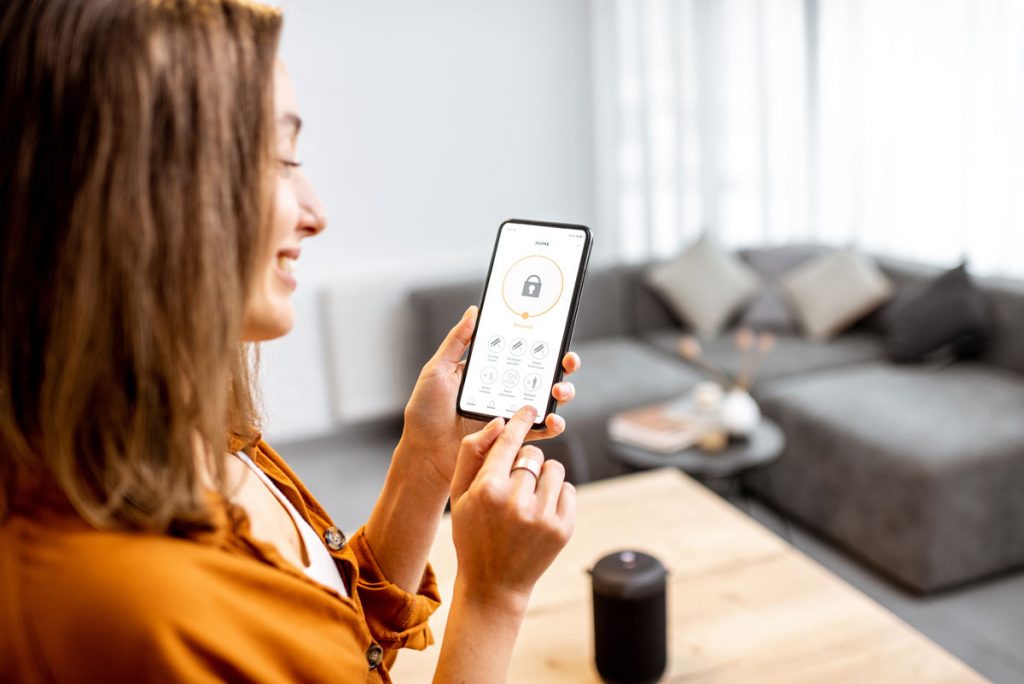 It's a new world we're living in today, and it's created a bigger need than ever to stay connected to the people we love. Fortunately, we have no shortage of ways to do it. Even your home security system can be part of the solution. Here are some ideas you may wish to include in your stay-connected strategy.
Smart Security Cameras
While some parents are allowed to work from home during the quarantine, others are essential workers who don't have that option. For those parents, knowing what's going on at home while they're away is vital. Are the kids staying in the house like they're supposed to? Are they honoring the rules when it comes to not having friends over right now? How about food – are they ordering lunch or dinner, and is it arriving on time?
Motion Detected Alerts
Smart security cameras, which are installed near the front door and triggered by motion detection, can answer these questions. Parents receive a smartphone alert when the motion is recorded; the video is viewable right then and there. What a great way to be plugged into your kids' activity while you're working on the front lines.
Call-Out, Two-Way Voice Technology
That takes care of the kids – but what about elderly loved ones, like parents or grandparents? There's home security technology for that, too. Consider a solution like the Wellcam, a video camera with call-out and two-way voice capability. It lets your older loved ones connect to you directly with one push of a button if they need to speak with you.
Alerts for Activity Changes
As the approved person on your loved one's account, Wellcam sends you an alert for a variety of concerns: wandering around the house at night, not opening their medication box, or changes in activity patterns that may indicate a decline in quality of life. These are things adult children and grandchildren need to know about during this time of necessary separation from their loved ones.
There are many technologies families are using to stay in touch during this time – but by adding these home security solutions to the repertoire, you can be even more connected. To learn more, contact DEPS Security Systems today. We would love to answer your questions.
About DEPS Security Systems
Thomas Vermillion founded Down East Protection Systems in 2000 to increase the company's offerings after decades of providing quality monitored fire and burglar alarm products. The company's mission is "to provide peace of mind by protecting people and property with competence and compassion." They strive every day to offer the best and most innovative products and services to customers in Eastern North Carolina. www.depssecuritygroup.com