Connecting Virtual Assistants to Smart Home Security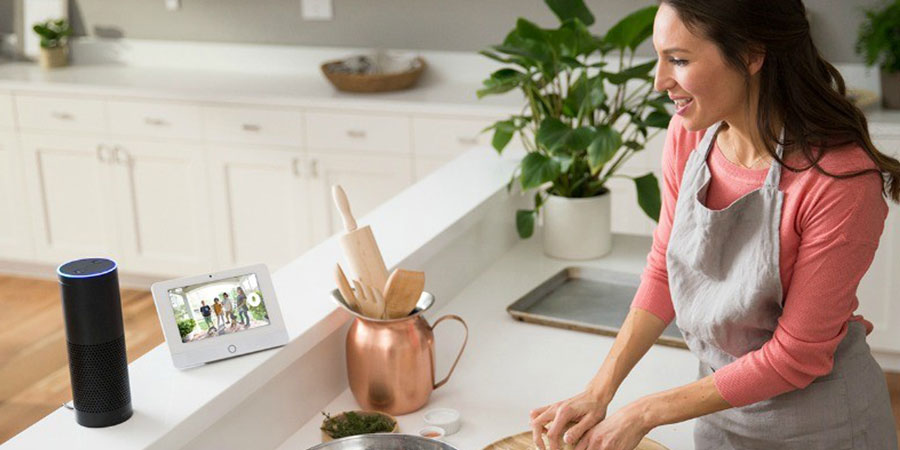 Latest posts by Tom Vermillion
(see all)
There are numerous things smart home technology can do to keep you connected to your security system when you're away from home. But did you know that it's just as useful when you're at home – especially if you have an Alexa, Google Home or Amazon Echo device?
If you connect one of these virtual assistants to your smart home security system, you can control all your connected smart home features with voice commands to the device – making your entire system hands-free. Here are some examples.
Easier Nighttime Security
When it's time to read the kids their bedtime story, settle in front of the TV or go to bed for the night, you can arm your security system without even pulling out your phone. Instead, just say: "Okay Google (or "Hey Alexa"): Arm the security system." You can do it from any room within the range of your device.
Hands-Free Door Locking
When you pull into the garage in the evening, you'll have one less step to take before going into the house. Leave the garage door open, and simply command your device to close it. No need to fiddle with keys or the garage door button. And if you have smart locks on the front door, the same command can be used to lock it up as well. If you have your arms full with groceries or your work luggage at night, this convenience is huge.
Quick Climate Comfort
Feeling too cold or too warm in bed? Don't want to get up to adjust the thermostat? All you need to do is tell your device to change the temperature: "Hey Alexa, set the temperature to 70 degrees." In the cold of winter or the heat of summer, this is a great way to put your home control technology to work.
If you have a virtual assistant device and are interested in getting it connected to your security system, call DEPS Safety & Security Services. We would love to show you what's possible.
About DEPS Safety & Security Services
DEPS Safety & Security Services performs professional investigation services for corporations and other employers. Our services include criminal record checks, loss prevention investigations, and national background checks. Contact us at (888) 806-0987.