What a Smart Home Alarm System Can Do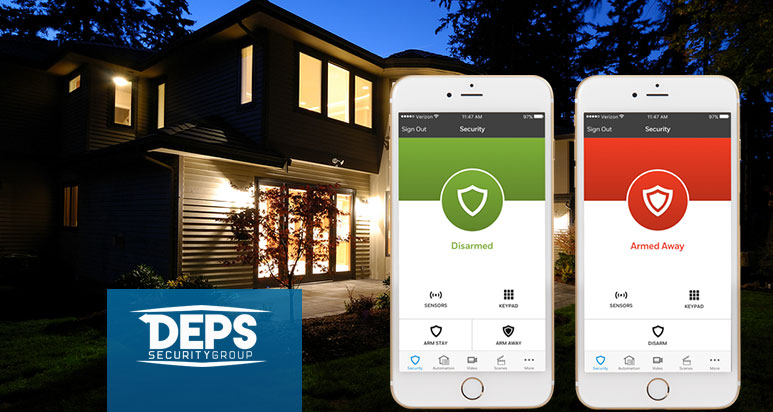 Latest posts by Tom Vermillion
(see all)
Is it an alarm system or a smart home system? It's both. A smart home security system powered by Down East Protection is a tool that can completely streamline and simplify your home, connecting an entire network of devices into a single system you control with an easy-to-use smartphone app. If you choose to take advantage of everything a smart home system has to offer, then it will allow you to control your:
· Security system, including indoor and outdoor surveillance cameras
· Thermostat, provided you have integrated a smart home thermostat
· Door locks, if you choose to incorporate highly recommended electronic locks
· Lighting, to illuminate the home before you even arrive
· Garage door, so you can open it from down the street seconds before pulling in
A smart home system is more than an alarm system; it is virtually a command center for your entire home.
Getting Used to a Smart Home Alarm System
Like any new technology, a smart home system takes some getting used to – but fortunately, the system is so intuitive that the learning curve is easy to navigate. To arm or disarm the alarm portion of the system, you just open the app and tap once; if you forget, you'll receive a mobile alert that reminds you. When pulling in the driveway at night, it's just a couple more taps to disarm the system and unlock the front door before you enter. And everyone in your home can have their own code so it's easy for the entire family to use as they come and go.
Smart Home Alarm System: The Video Factor
As for the video component, it's not only easy to use but enjoyable. Your app makes it easy to see all camera feeds side by side so you can tap on any you like to enlarge the live footage and examine it as closely as you would like.
It's also easy to set up video alerts so that recorded clips of any potential activity delivered to your smartphone. Again, your system is so intuitive that it allows you to specify which events should not trigger a video alert: kids arriving home from school, your spouse coming home for their daily lunch break, or your trusted relative coming by to do laundry. You decide what triggers a video alert and what doesn't.
Other Features of a Smart Home Alarm System
As stated, your smart home system is not just for security; it can control temperature and lighting in the home as well. We look forward to showing you everything a smart home alarm system can do for your North Carolina home during a free home security consultation. Contact us to request this appointment.
About Down East Protection
Our headquarters are located in Kinston, NC, approximately 75 miles east of Raleigh. In 2006, we expanded our operation by purchasing ORR Security in Jacksonville, which increased our service area in a manner that allowed us to better serve the entire Coastal Plain region. Additionally, DEPS 24/7 alarm monitoring services are provided by a UL listed, locally based central station, so you can be assured that our agents are familiar with the area.
In short, we have a heart for the communities of Down East North Carolina and aim to help protect them with our superior products and services.