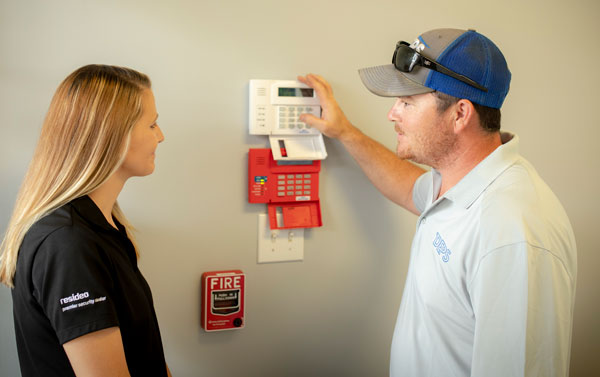 A robust, effective Winterville fire alarm system is essential for your commercial business, and the team at Down East Protection Systems is ready to provide you with one.
Here at DEPS Security Group, we specialize in security, building automation, video surveillance and fire alarm systems for commercial facilities. As one of the leading fire alarm companies in Winterville NC, our skilled technicians will work closely with you to design a system that fits the unique needs of your building and then go to work installing it.
On top of state-of-the-art equipment, we also provide 24/7 Winterville fire alarm monitoring. When a fire breaks out, not only are the occupants of your building alerted via the fire alarm system in Winterville NC, but one of our security agents will notify local rescue crews so that they can respond quickly.
Get serious about safety with one of the leading Winterville fire alarm companies
It's no mystery that fire is a destructive force capable of decimating your building and everything inside of it. With round-the-clock fire alarm monitoring in Winterville NC, we may not be able to wave a magic wand and stop a fire from breaking out, but in the unlikely occurrence it does, our systems work to ensure the damage is minimal.
A Winterville fire alarm system from DEPS Security Group will not only keep your building, and everyone and everything inside of it safe, but we keep your company in compliance with all the applicable safety codes and requirements.
And, as your choice of fire alarm companies in Winterville NC, our teams don't just install your system — we will also work to maintain it so that it is always operating effectively.
Connect with DEPS Security Group
Work with our team to customize a Winterville fire alarm system, or explore our other available security and building automation systems. All consultations are free — get started now.