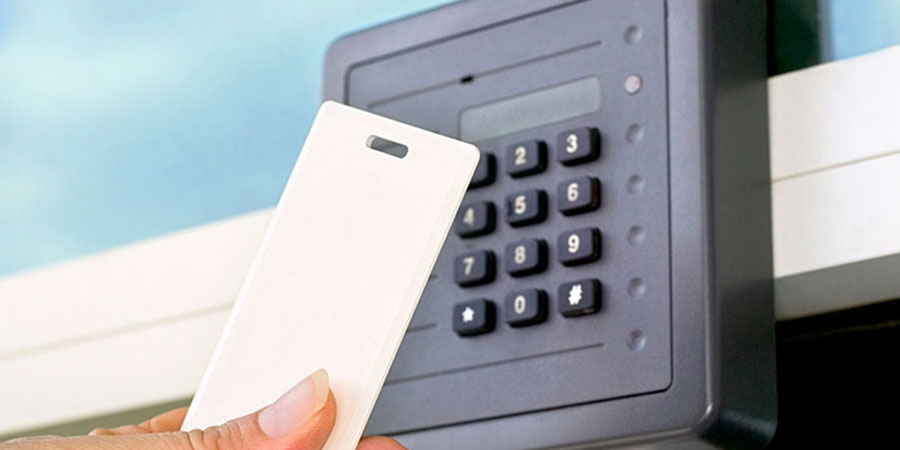 Here at Down East Protection Systems (DEPS), we're focused on providing safety and security for the businesses that we work with, and our Winterville commercial door access control systems are a major asset in that effort.
Commercial access control systems in Winterville NC are an efficient, streamlined way of managing who has access to your building, or sections of your building, and when. Instead of outfitting your facility with a series of locks and keys, a cutting-edge system from DEPS Security Group will make the effort so much easier.
Experience the benefits of cutting-edge commercial door access control in Winterville NC
Deciding who is allowed in your building is one of the foundational components of a strong security strategy. DEPS Security Group can customize Winterville commercial access control systems based on your unique needs. That's why we start all projects off with a comprehensive consultation so that we are able to determine your exact needs in regard to building access.
Ultimately, our Winterville commercial door access control systems will save you time, energy, worry and money by automating this important process for you. Some benefits associated with these systems include:
More effective security for your building
You can keep records of who comes and goes
Easily grant, and take away, access permissions
No worrying about lost keys
No more getting locked out of your building
DEPS Security Group delivers cutting-edge commercial access control systems in Winterville NC. We're authorized dealers for Galaxy Access Control Systems. We'll handle the design and installation phases and will be your trusted resource for system testing, maintenance or repairs.
Secure your commercial building with DEPS!
Safety and security are paramount for your business. Work with an industry-leader for Winterville commercial door access control and other security services by connecting with the team at DEPS Security Group right now. We offer free, no-obligation consultations.
Have a question?
We are pleased to answer your questions and offer our assistance. Click to request a call and someone from our team will contact you shortly.