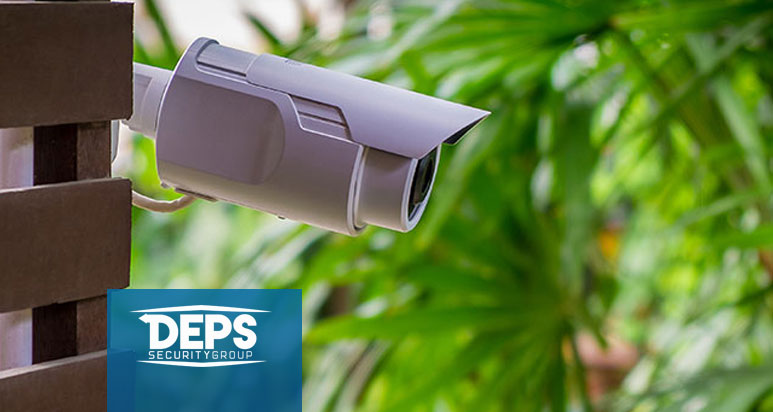 With Wilson home security cameras by Down East Protection Systems (DEPS), you can provide your home with the protection that it needs.
Being able to get a visual on all corners of your property provides great peace of mind. With a customized security camera system in Wilson NC, you can equip your home with a surveillance system that lets you monitor and capture footage from all over your property and even record it through a CCTV system.
Why is a Wilson security camera installation project so important to your home's security? With a camera system installed by the team at DEPS Security Group, you can:
Stop intruders from bothering your home or property. Criminals take note of our home security cameras in Wilson NC. When a would-be intruder spots a surveillance camera, they'll likely move on in search of a softer target.
Capture footage and provide it to the authorities when needed. If your Wilson security camera system captures illegal activity on your property, you will have a record of it and be able to easily recall the footage and provide it to the proper authorities.
Keep an eye on children and pets. Our Wilson home security cameras are also a great way for busy parents to keep a close eye on their kids and pets when they are outside — just in case they try wandering off.
DEPS Security Group is the perfect partner for your security camera installation in Wilson NC. Not only do we provide cutting-edge cameras and equipment, but we have expert technicians that will customize and install your system.
This means that your security camera system in Wilson NC is specifically designed for your home and will meet all of your surveillance needs. For instance, if you want to keep a close eye on a certain area of your home — from a front door to a garage — we'll make sure to facilitate proper camera placement.
Consult with the team at DEPS Security Group
Whether you're interested in Wilson home security cameras, or want us to design and install a complete Smart home security system, we're ready to talk about your needs. All consultations are free and designed to inform you about our state-of-the-art security solutions and systems.
Have a question?
We are pleased to answer your questions and offer our assistance. Click to request a call and someone from our team will contact you shortly.