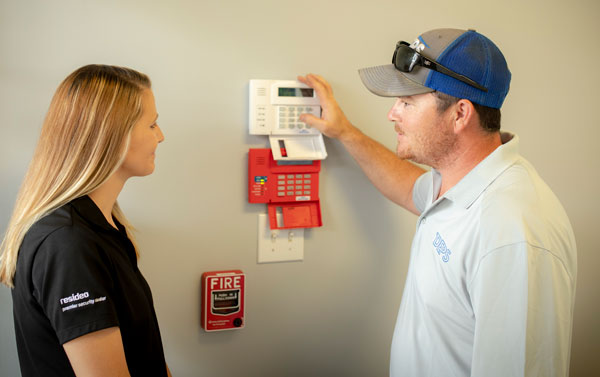 A fire can be absolutely devastating to your commercial building, which is why a reliable, innovative Wilson fire alarm system is a must for any local business. Do you know who to trust with this important work?
At Down East Protection Systems (DEPS), we're proud to stand out as one of the leading fire alarm companies in Wilson NC, also specializing in security, building automation and video surveillance systems. 
We have a highly experienced and skilled staff that is ready to design and install a customized fire alarm system for your building while also providing reliable, 24/7 Wilson fire alarm monitoring.
Why invest in a state-of-the-art fire alarm system in Wilson NC?
For starters, your commercial building needs to be up to code in order for your business to stay in compliance with the law. However, beyond that, by making DEPS your choice in Wilson fire alarm companies, you can also benefit from:
Quicker response times from emergency officials. With our fire alarm monitoring in Wilson NC, not only does our system alert occupants but we also send help right away.
More effective safety for people and your property. At the end of the day, our Wilson fire alarm system is designed to ultimately protect the people and things inside of your building, including the building itself.
Insurance benefits. In many instances, equipping your building with a robust safety measure like one of our fire alarm systems comes with savings on insurance premiums. It's important to check with your individual insurance provider to see if they offer such a feature on your policy.
Connect with one of the premier fire alarm companies in Wilson NC
Our team is ready to provide you with a free, no-obligation consultation and show you how we can customize a Wilson fire alarm system that will effectively protect your commercial building. Get started now by reaching out to DEPS Security Group.