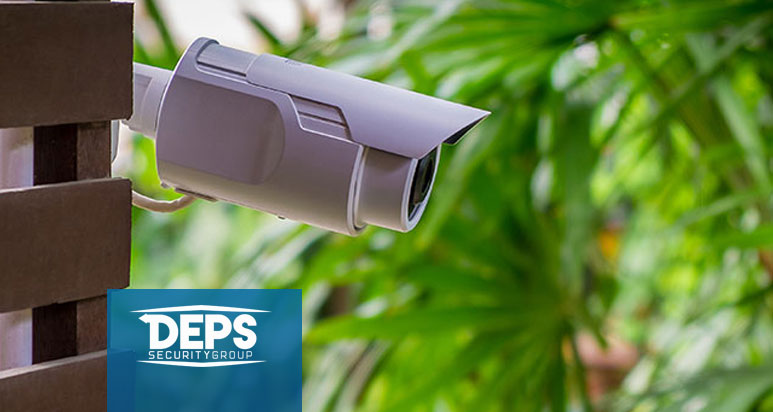 Here at Down East Protection Systems (DEPS), we have spent more than the last 30 years working closely with area homeowners to provide them with the security measures they need, including our selection of Wilmington home security cameras.
Our team of highly trained and skilled technicians can tailor a security camera system in Wilmington NC to meet the needs of your home. This is a customized approach to home security, because, at the end of the day, there is no such thing as a one-size-fits-all solution that perfectly caters to every need.
Providing precision Wilmington security camera installation
DEPS Security Group can show you how easy it is to install an advanced Wilmington security camera system in your home — we do all the work!
It starts with a free consultation appointment. One of our team members will talk to you about your needs at home. Do you want to closely monitor your backyard so you can keep an eye on kids and pets? Do you have a seperate outdoor building you want to protect? This consultation allows our team to figure out what you need in a system.
From there, we will design a system of Wilmington home security cameras, and program a closed circuit television (CCTV) system, to capture footage and make it available if you ever need it. We provide both DVR and IP network-based systems.
From there, we move forward with the security camera installation in Wilmington NC. You can expect this work to be carried out by seasoned professionals and all the work that we provide will be covered by a competitive warranty program for your added peace of mind.
Not only do we design and install systems for our clients, but we handle all the other services you might need for your home security cameras in Wilmington NC, such as testing, maintaining or repairing them.
Learn more about the benefits of a cutting-edge security camera system in Wilmington NC
DEPS Security Group is ready to equip your home with Wilmington home security cameras, medical alert monitoring solutions or a Smart home system. We want to make your home safer and more functional. Get started with a free consultation.
Have a question?
We are pleased to answer your questions and offer our assistance. Click to request a call and someone from our team will contact you shortly.