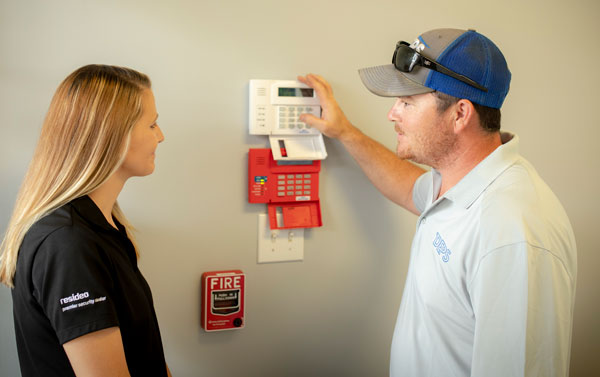 Welcome to Down East Protection Systems, where our team of highly skilled technicians and home security experts are ready to customize a Wilmington fire alarm system for your commercial building.
A fire alarm system is essential for your company's office or other building for a variety of reasons. Not only does it keep you comfortably within all the necessary safety regulations and building codes, but a cutting-edge system also ensures the safety of your building's occupants.
When it comes to outfitting your facility with this important solution, you should only trust one of the leading fire alarm companies in Wilmington NC. That company is DEPS Security Group.
Providing reliable Wilmington fire alarm monitoring
Not only can we tailor a fire alarm system in Wilmington NC to fit the unique needs of your building, but DEPS Security Group also monitors your system 24/7. That means, if your system detects a developing fire, it will alert building occupants through an alarm while also informing local rescue crews.
This means:
Occupants are able to get out of the building and seek safety right away
Faster response times for emergency response teams
Minimizing damage to your building, its occupants and the property inside
You only get this when you work with one of the premier Wilmington fire alarm companies. At DEPS Security Group, we've been keeping commercial clients safe for over 30 years! Not only are we industry-leaders in fire alarm monitoring in Wilmington NC, but also specialize in home security and video surveillance systems.
Explore all the benefits of a Wilmington fire alarm system
At DEPS Security Group, we provide all potential clients with a free consultation. This gives you an opportunity to ask questions, voice concerns and learn about the ways that we can tailor your system and prove ourselves as one of the leading fire alarm companies in Wilmington NC!
Don't compromise when it comes to safety. Work with DEPS Security Group and implement a state-of-the-art Wilmington fire alarm system at your building.