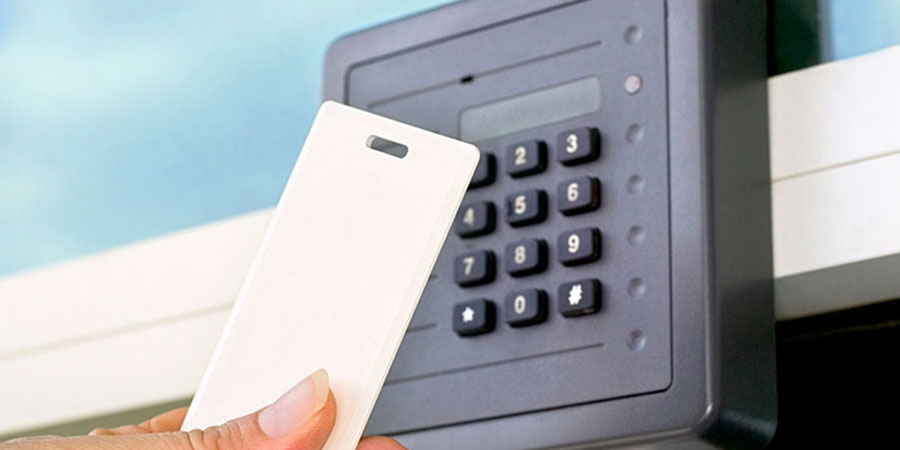 If you want to make it easier to control who comes and goes from your commercial building, then connect with Down East Protection Systems and learn more about our Wilmington commercial door access control systems.
For over 30 years, DEPS Security Group has worked with a wide range of businesses to provide their facilities with fire alarm, security, surveillance and building access systems. These are all important components to keeping your building — and everything inside — safe and secure.
We offer commercial access control systems in Wilmington NC
As an authorized dealer for Galaxy Access Control Systems, DEPS Security Group is able to provide you with the resources needed for efficient, easy-to-manage commercial door access control in Wilmington NC.
Through a cutting-edge system, you get to decide who has access to your building and when. Instead of handing out keys and fearing that they'll get lost or fall into the wrong hands, these systems are made up of a series of sensors and programmed credential devices.
Our Wilmington commercial access control systems make it easy to manage the whole process so that you don't have to worry about unauthorized individuals gaining access to your building. It's as easy and adding and deleting individuals in your system.
Leaders in Wilmington commercial door access control
When it comes to securing your commercial building, managing who has access is one of the central issues. With DEPS Security Group, we customize our commercial access control systems in Wilmington NC to meet your specific security needs.
We'd love to talk to you more about our access control systems, in addition to the other security solutions that we offer. As a locally-based business, we're devoted to providing our fellow neighbors with the peace of mind that they deserve knowing that their facility is safe and secure.
Our Wilmington commercial door access control staff is standing by right now to schedule a free consultation. Get started!
Have a question?
We are pleased to answer your questions and offer our assistance. Click to request a call and someone from our team will contact you shortly.