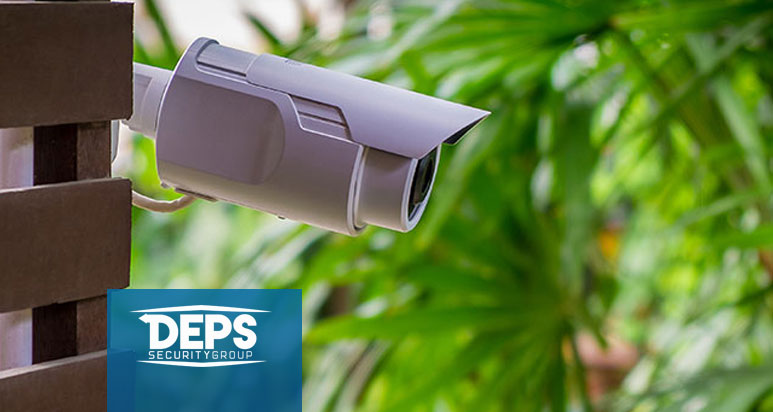 With the state-of-the-art Tarboro home security cameras by Down East Protection Systems (DEPS), you can gain the peace of mind that comes with having eyes on every corner of your property, from your backyard and front door all the way to a detached garage or other outdoor building.
DEPS Security Group works closely with local homeowners to customize a security camera system in Tarboro NC that will cater to the needs of their home and property.
Home security cameras in Tarboro NC give you a visual on everything that's important
Getting to see exactly what is happening around your home and on your property provides peace of mind more so than anything else. With a Tarboro security camera system through DEPS Security Group, you can keep your eyes on:
Pets: Even if they are on a leash or enclosed by a fence, animals have a way of sneaking off. If they try to do so, our Tarboro home security cameras will help you catch them in the act.
Kids: Even more important is keeping tabs on your kids. A security camera system in Tarboro NC is a great way to keep eyes on them so you can rest easy knowing that they are safely on your property.
Unwanted visitors/intruders: And, of course, most people invest in a Tarboro security camera installation because they want to know if unwanted visitors are loitering around their property. Our systems will capture these intruders in the act and store the footage on a closed circuit television (CCTV) system to make it easy to hand it over to the authorities if needed.
Trust the leaders in security camera installation in Tarboro NC
DEPS Security Group has been in the business for over 30 years and we do not take our responsibility lightly. We know that your home's safety and security is on the line, which is why we only use skilled technicians and we NEVER cut corners.
Consult with the team at DEPS Security Group and let's plan out a way to bring Tarboro home security cameras, and other security solutions, to your home.
Have a question?
We are pleased to answer your questions and offer our assistance. Click to request a call and someone from our team will contact you shortly.