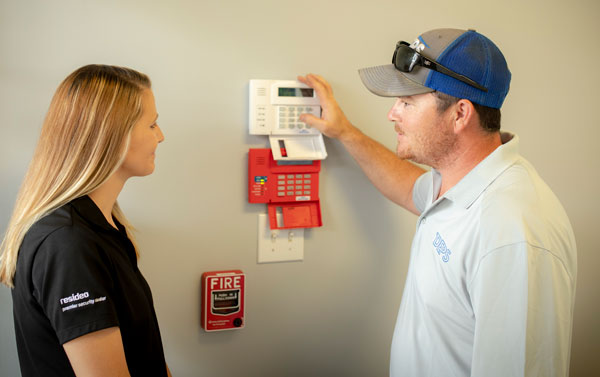 Are you looking for a trusted company to outfit your commercial facility with an effective Tarboro fire alarm system? This is an important job — don't leave it to just anyone.
As one of the leading fire alarm companies in Tarboro NC, Down East Protection Systems (DEPS) has been in the industry for over 30 years, providing expertise in the areas of security, building automation, video surveillance and fire alarm systems.
When you work with our locally-based team, you're going to get a state-of-the-art system that is tailored to your building or facility along with 24/7 Tarboro fire alarm monitoring from our agents. If the unthinkable happens, and a fire breaks out in your building, our fire alarm system in Tarboro NC will alert occupants and our agents will summon rescue crews to your location.
Why invest in a commercial Tarboro fire alarm system?
A state-of-the-art system and careful fire alarm monitoring in Tarboro NC is essential for commercial buildings for a variety of reasons.
Keeping your building up to code. Commercial buildings must adhere to a safety code and regulations. As your choice in fire alarm companies in Tarboro NC, DEPS Security Group will make sure you are in compliance.
Protect occupants. This is the most important function of a fire alarm system. When a fire is detected, you need a system that is going to alert all occupants to ensure they get out of the building safely.
Minimize damage and destruction. As one of the premier Tarboro fire alarm companies, DEPS Security Group is devoted to taking every measure possible to speed up response times so that your building undertakes minimal damage.
Our team is ready to meet with you, take a look at your building and show you the ways that we can customize an ultra-effective, state-of-the-art Tarboro fire alarm system. Connect with us right now and arrange for your free consultation.