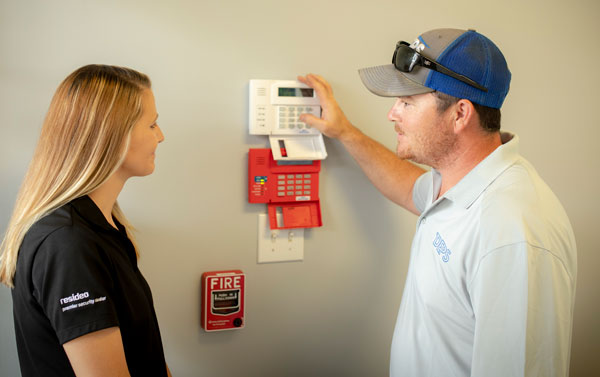 For local businesses, a reliable Rocky Mount fire alarm system is important in order to protect everyone, and everything, at your office or facility. The dedicated, skilled staff at Down East Protection Systems (DEPS) is ready to equip your building with a state-of-the-art system and round-the-clock monitoring.
Work with one of the leading fire alarm companies in Rocky Mount NC
DEPS Security Group is devoted to providing the highest caliber Rocky Mount fire alarm monitoring and systems as possible. We know the stakes are high. Making sure that everyone in your building, and the appropriate rescue professionals, are notified of a developing fire is vital. You need a system and team that you can count on.
With a fire alarm system in Rocky Mount NC, you can have peace of mind that:
Your system is specifically tailored to your building and will perform admirably. As your choice in Rocky Mount fire alarm companies, DEPS Security Group brings together cutting-edge components to create a system that is unique to your facility. Do you have areas that are especially susceptible to fire hazards? We can target those areas and find other ways to customize your system.
We're here to offer 24/7 fire alarm monitoring in Rocky Mount NC. What good is it if your system detects a fire when it doesn't effectively notify the appropriate parties? With a Rocky Mount fire alarm system from DEPS, you will have our team monitoring your system at all times of the day or night.
Our team will be able to address all needs associated with your system. Whether you need an annual inspection, maintenance work or repairs — DEPS is one of the leading fire alarm companies in Rocky Mount NC, providing quality work and personal service.
All local commercial facilities need a Rocky Mount fire alarm system that is up to code and will come through when they need it most. DEPS Security Group will provide you with exactly that. Connect with our team right now and get a free consultation and estimate on a customized system.