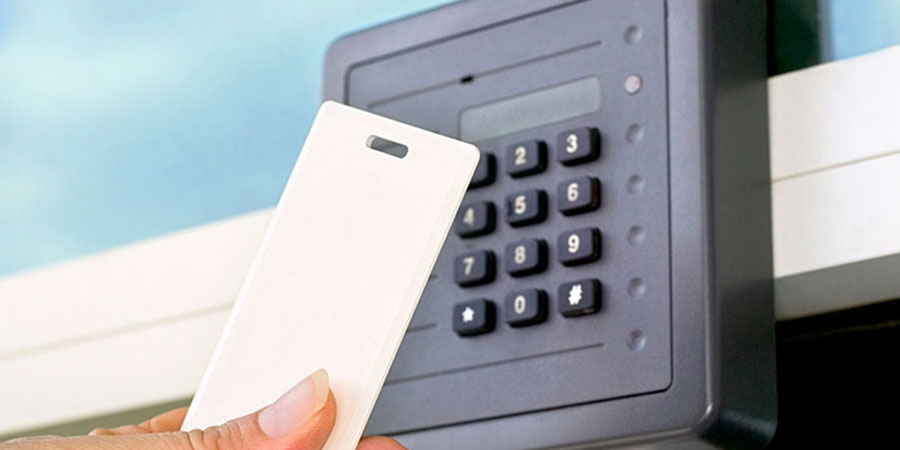 Beef up security at your commercial facility by teaming up with Down East Protection Systems and exploring our Rocky Mount commercial door access control systems.
For over 30 years, we have specialized in security, surveillance, fire alarm and building automation systems and we will work closely with you to customize a system to work efficiently for your business.
Benefits of commercial access control systems in Rocky Mount NC
Instead of securing your business facility with locks and keys, a cutting-edge commercial door access control in Rocky Mount NC can make it easy to grant necessary access to those who need it while keeping unwanted visitors out.
At DEPS Security Group, we are authorized dealers for Galaxy Access Control Systems, outfitting our wide range of clients with a state-of-the-art system that:
Works to protect your building, or specific areas of your building. We always start with a thorough consultation with our clients so that we can design Rocky Mount commercial access control systems that are tailored around their unique needs.
Makes it easy to grant access for those who need it. With a series of activated credential devices, you are able to decide who has access to where and when.
Makes employee turnover a non-issue. When members of your workforce change, you want to make sure that building access is adjusted accordingly. It's easy to do with our Rocky Mount commercial door access control systems.
Keeps records of who comes and goes so that you are able to closely monitor areas with sensitive information.
Commercial access control systems in Rocky Mount NC are a central component to a strong security system. The team at DEPS Security Group is devoted to protecting your building.
Connect with us right now for a free consultation and learn how we can bring Rocky Mount commercial door access control to your facility.
Have a question?
We are pleased to answer your questions and offer our assistance. Click to request a call and someone from our team will contact you shortly.