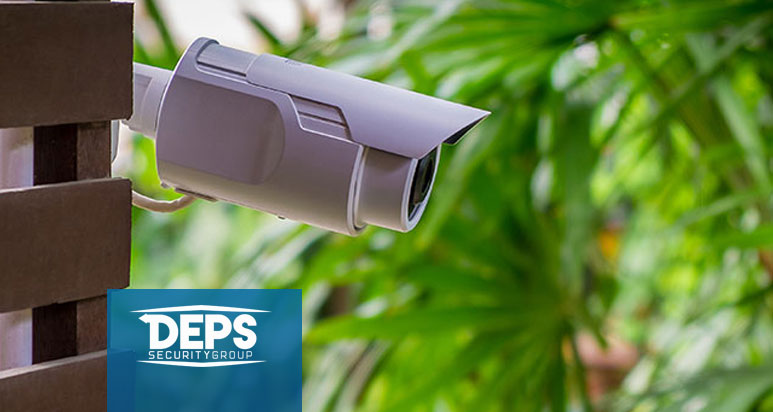 The dedicated staff at Down East Protection Systems is ready to equip your home with our cutting-edge New Bern home security cameras, in addition to a wide range of other available security and home automation solutions.
No one can keep watch over every corner of their home's property all time. With our security camera system in New Bern NC, you can keep a close eye on these areas, providing your household with a variety of benefits, including:
Crime deterrent: You can scare criminals off with our New Bern security camera installation. When these criminals see homes that are protected by the professionals at DEPS Security Group, they keep walking.
Keep an eye on pets: Home security cameras in New Bern NC don't just provide you with a visual so you can observe criminal activity. Sometimes, you need to keep an eye outside so you know what's going on. A New Bern security camera system is a great way to keep tabs on pets while they're enjoying the outdoors.
Capture important footage for the authorities: Our security camera installation in New Bern NC can be installed with a closed circuit TV (CCTV) system that allows you to capture footage. If your property was home to criminal activity, you can provide useful information and images to the police.
The New Bern home security cameras that we use are state-of-the-art and installed by qualified, highly-trained professionals. We customize our systems so that they meet your specific needs. Do you require heavy surveillance within a certain area of your home? We have you covered.
Let's talk about what you need in a security camera system in New Bern NC
The team at DEPS Security Group is ready to meet with you, take a look at your home and then walk you through all the great solutions we have to offer. Connect with our team right now and experience firsthand the benefits of New Bern home security cameras.
Have a question?
We are pleased to answer your questions and offer our assistance. Click to request a call and someone from our team will contact you shortly.