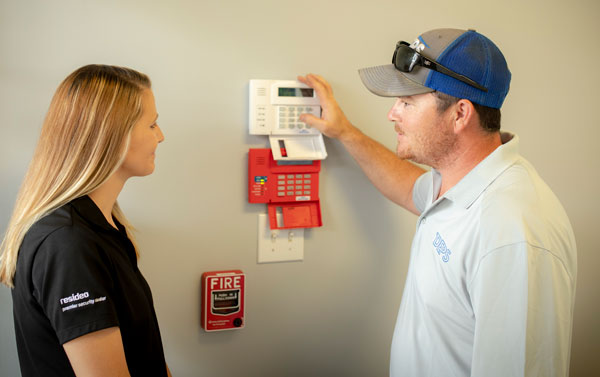 Protect your commercial building from the dangers and destruction of fires by investing in a cutting-edge New Bern fire alarm system. 
Here at Down East Protection Systems, we specialize in security, building access, video surveillance and fire alarm systems. We proudly stand as one of the industry's leading fire alarm companies in New Bern NC and are ready to customize a system that will fit your building's needs.
Benefit from superior New Bern fire alarm monitoring
You can greatly benefit from a fire alarm system in New Bern NC that is tailored to your building and features 24/7 monitoring. This includes:
Early detection and warning about a fire. On the outside chance a fire does indeed break out in your building, your New Bern fire alarm system will detect it right away and alert both building occupants and the security agents on our staff. We'll make sure to send help right away.
Customized alarm placement. Many buildings have certain areas that are more susceptible to a fire than others, like a kitchen. When you choose DEPS Security Group as your choice in New Bern fire alarm companies, our expert technicians can help you design a system that accounts for these high-risk areas so that they are properly monitored.
Affordability. Fire alarm monitoring in New Bern NC should not have to break the bank, and DEPS will show you how. We provide system design and installation at a competitive price point while delivering a superior product.
As one of the premier fire alarm companies in New Bern NC, DEPS Security Group is serious about the safety and security of our clients. This is a huge responsibility for our team, which is why we hold ourselves, and our work, to a sky-high standard.
Let's get started by discussing what you're looking for in a New Bern fire alarm system. We would be happy to help you explore your options.