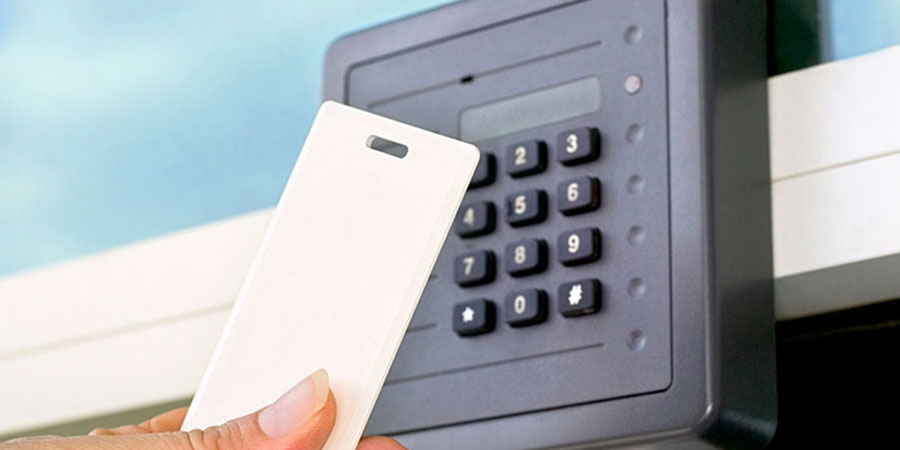 Welcome to the leaders in New Bern commercial door access control. We are Down East Protection Systems, and our highly-skilled team of technicians can help you bring this great solution to your commercial building.
We specialize in cutting-edge commercial access control systems in New Bern NC
When you manage a facility that must be accessible to many different people, it simply doesn't make sense to have traditional locks while handing out a whole bucket full of keys. There is a smarter way to control access to your building and the team at DEPS Security Group will show you how.
We are authorized dealers of Galaxy Access Control Systems, which can be tailored to the needs of your business to provide highly effective commercial door access control in New Bern NC that will secure all areas of your facility.
When you work with DEPS Security Group for New Bern commercial access control systems, you will be teaming with a business that is:
Reputable: We've specialized in New Bern commercial door access control — in addition to security, fire alarm and surveillance systems — for over 30 years. Over that time, we have provided quality work for our clients.
Helpful: You likely don't know much about the technical side of commercial access control systems in New Bern NC. We provide free consultations so that we can assess your security needs and preferences and show you exactly how one of these systems will work for you.
Locally-owned: Here at DEPS Security Group, our roots are firmly planted in our local community. We take pride in the work that we perform for our fellow neighbors. We can handle all of your access control needs, from designing and installing a system to testing, maintaining and repairing it.
Learn more about our New Bern commercial door access control service — and the many other helpful services we provide — by connecting with us for a free consultation.
Have a question?
We are pleased to answer your questions and offer our assistance. Click to request a call and someone from our team will contact you shortly.