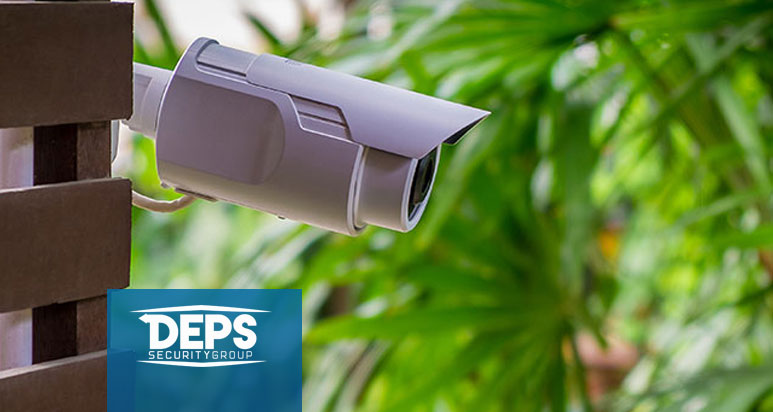 Installing Morehead City home security cameras is just one of the many areas of expertise for our team here at Down East Protection Systems (DEPS). We invite you to consult with our team to learn about the many solutions that we offer that will protect your home.
Experience the benefits of a state-of-the-art security camera system in Morehead City NC
Through a Morehead City security camera installation, you will be able to have eyes on every corner of your property — even when you're not around. DEPS Security Group will customize a system that allows you to carefully monitor all necessary areas of your property.
When you work through DEPS Security Group for your home security cameras in Morehead City NC, you can expect:
Cutting-edge, reliable and durable cameras. Your surveillance system is only as effective as your cameras. DEPS Security Group provides robust Morehead City home security cameras that are carefully mounted to strategic locations to help you keep eyes on all areas of your property (i.e. front yard, front door, garage, etc.).
A state-of-the-art closed circuit television (CCTV) system. We provide a security camera system in Morehead City NC that makes it easy to record and retrieve footage when needed. We provide traditional DVR and new IP-network based systems, making it convenient to export footage when you need to relay it to the authorities or someone else.
The opportunity to implement your Morehead City security camera system with other security and automation solutions. Whether you have an existing security system or want to automate your lights or thermostat, there are ways that we can combine them all together to make your home smart and functional.
When you need security camera installation in Morehead City NC, trust a team that has been doing this kind of work for over 30 years.
DEPS Security Group is providing free, no-obligation consultations. Connect with our team right now and see how you can sufficiently protect your home with our Morehead City home security cameras.
Have a question?
We are pleased to answer your questions and offer our assistance. Click to request a call and someone from our team will contact you shortly.