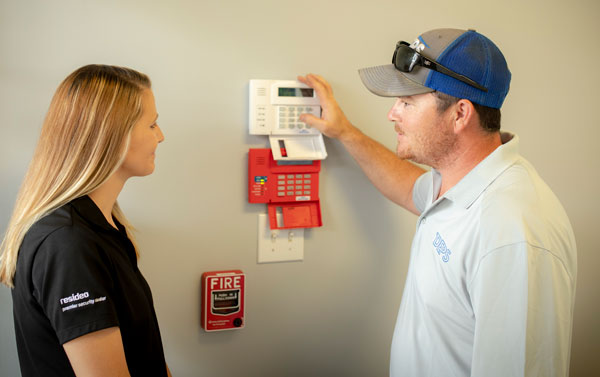 Get 24-hour protection from fires in your commercial building or facility by working with the team at Down East Protection Systems and investing in a tailored Morehead City fire alarm system.
For over 30 years, DEPS Security Group has specialized in building automation, security, video surveillance and fire alarm systems. We offer cutting-edge equipment that provides robust protection and functionality for your building.
As one of the leading fire alarm companies in Morehead City NC, DEPS Security Group will work closely with you to design and install a fire alarm system. On top of that, we provide 24/7 Morehead City fire alarm monitoring, where one of our live agents has an eye on your alarm all day, every day.
This means if a fire breaks out in your building, our fire alarm system in Morehead City NC will detect it, alert building occupants and also notify local rescue crews so that they can respond in a timely fashion.
Experience the benefits of working with one of the leading Morehead City fire alarm companies
When it comes to something as important as fire alarm monitoring in Morehead City NC, you will never want to cut corners. When you work with DEPS Security Group, you have an industry leader in your corner, ready to provide you with helpful insight and superior service.
We will work to customize your Morehead City fire alarm system, install it and then provide you with the necessary follow-up inspections, testing and maintenance. We keep your business up to code and everyone — and everything — inside your building safe.
See why so many satisfied clients consider DEPS to be one of the premier fire alarm companies in Morehead City NC
DEPS Security Group offers free consultations. Connect with our team to schedule a meeting and we would be happy to walk you through all essential information about our Morehead City fire alarm systems.