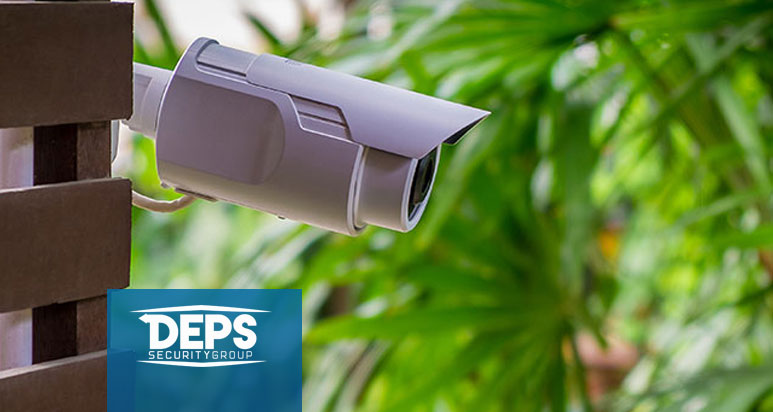 There are many benefits that come with keeping a close, attentive eye on everything that goes on inside or outside of your home, which is why Down East Protection Systems offers Jacksonville home security cameras and other effective home security solutions.
No homeowner is ever able to keep watch over their property all the time. With a security camera system in Jacksonville NC that was customized and installed by DEPS Security Group, you can have the peace of mind that you always have a visual on what's going on.
DEPS offers precision Jacksonville security camera installation at your home, administered by our trained, experienced technicians. These cameras can be mounted virtually anywhere, and footage captured by a closed-circuit television (CCTV) system, which makes it easy to recall.
With home security cameras in Jacksonville NC, you are able to:
Deter criminals or catch them in the act. It's an unfortunate reality of life, but every homeowner has to worry about unwanted visitors and intruders. With a Jacksonville security camera system, you can make these ill-intentioned individuals think twice about coming on to your property. If they do, your surveillance system can catch them in the act, making it easy for you to hand over footage to the authorities.
Keep watch over your children, pets and more. Security camera installation in Jacksonville NC doesn't just give you the power to observe criminal activity — it can be a great feature to keeping an eye on both pets and children as they play outside. You never have to wonder what they might be up to.
DEPS Security Group offers cutting-edge Jacksonville home security cameras that are installed by highly trained, experienced and skilled technicians. We'll customize your system to meet the demands of your home and your personal preferences.
Experience the benefits of a security camera system in Jacksonville NC
DEPS Security Group offers free consultations and site inspections. Our team is standing by, ready to install Jacksonville home security cameras on your property.
Have a question?
We are pleased to answer your questions and offer our assistance. Click to request a call and someone from our team will contact you shortly.