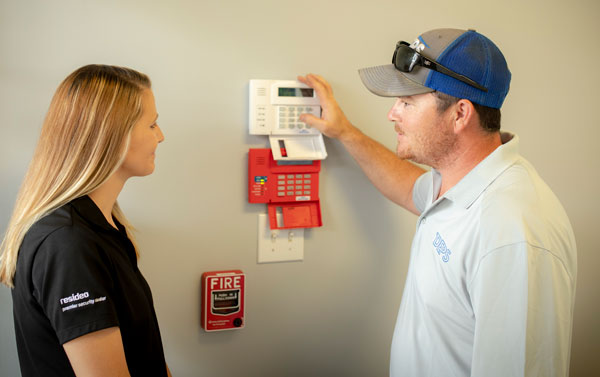 Local businesses can benefit from a robust, state-of-the-art Jacksonville fire alarm system for their facility. When you work with Down East Protection Systems (DEPS), your safety and security is our top priority as we specialize in security, building access, video surveillance and fire monitoring systems.
As one of the leading fire alarm companies in Jacksonville NC, we have the technicians necessary to design a customized system that fits the needs of your building. From strategically placing alarms to staffing a team of security agents that provide 24/7 monitoring, you can trust that our systems are going to provide you with plenty of benefits, including:
Quick response times. Through our Jacksonville fire alarm monitoring, not only will you and your building occupants know about the presence of a fire, but the DEPS team monitoring your building will alert the necessary rescue workers so that they can fight it right away.
Protection for lives and property. Our fire alarm system in Jacksonville NC is designed to save lives and spare your property when the unthinkable happens. The safety of people is our top priority while we also strive to save you money on the potential damage that would be inflicted by an undetected fire.
A customized approach to fire alarm monitoring in Jacksonville NC. As one of the leading Jacksonville fire alarm companies, we have state-of-the-art components and highly skilled staff to assess the specific needs of your building and craft a system that will address them.
We can integrate a Jacksonville fire alarm system into a new or existing security or building automation system, providing for easier monitoring and better control over your facility.
Team up with one of the premier fire alarm companies in Jacksonville NC!
Fire hazards exist in virtually any commercial setting. Do not take this hazard lightly — protect yourself by teaming up with DEPS Security Group and utilizing a Jacksonville fire alarm system. Start the process right now by consulting with our team.