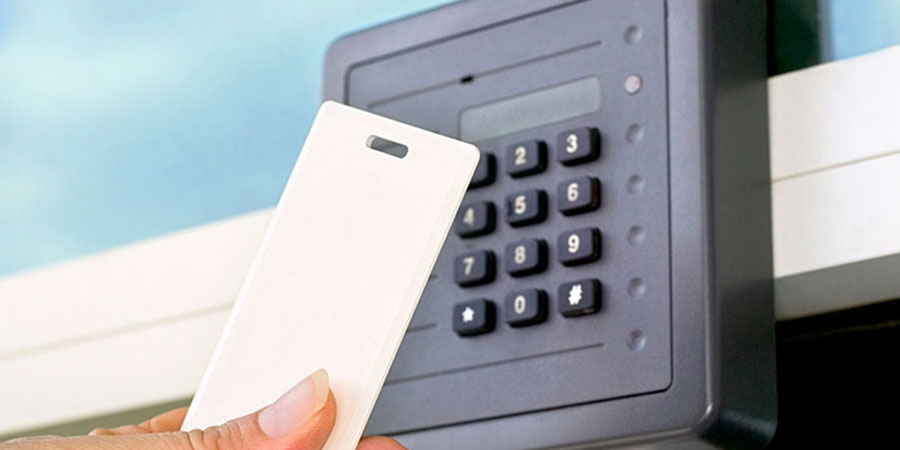 Welcome to Down East Protection Systems, where our team is ready to show you how to use our Jacksonville commercial door access control solutions to effectively protect your facility while still giving access to those who need it.
At DEPS Security Group, we are authorized dealers of Galaxy Access Control Systems, which means that we will be providing you with cutting-edge commercial access control systems in Jacksonville NC that will make it easy and intuitive to manage your building.
Control who enters your building — and when
Commercial facilities can be tricky to protect because a wide range of folks generally need access but you still need to secure the building, as well. 
Through commercial door access control in Jacksonville NC, you can control the access of:
Employees: This is the big one — you need Jacksonville commercial access control systems that are going to grant access for those who need it: your employees. However, employees do change over time and DEPS Security Group can help show you how to make seamless changes to your building access plan during those periods of turnover.
The general public: Some businesses need to provide the general public with access to their buildings. DEPS Security Group will show you how to create Jacksonville commercial door access control that will keep your building unlocked when needed but locked and secured otherwise.
Unwanted visitors/intruders: Of course, commercial access control systems in Jacksonville NC are designed to keep out those that have no business entering your building or facility. Our systems are a key component in a robust security plan.
DEPS also specializes in security, fire alarm and surveillance systems and can integrate them together for easy control.
Consult with the staff at DEPS Security Group
Jacksonville commercial door access control can help you save time and energy while keeping your building secure. Connect with our team and we will provide you with a free consultation so we can show you how DEPS can meet your needs.
Have a question?
We are pleased to answer your questions and offer our assistance. Click to request a call and someone from our team will contact you shortly.