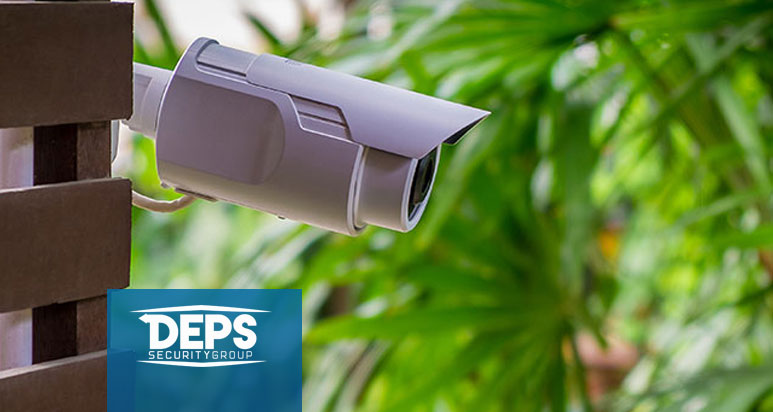 Welcome to Down East Protection Systems (DEPS), where our staff is ready to equip your house with Greenville home security cameras, motion detectors, alarms and other components to create the most comprehensive security system possible.
The team at DEPS is serious about home security – we know that your safety, and the safety of your family, is on the line. With so many solutions available today, it can be tough to figure out exactly what security camera system in Greenville NC will work best for your home. At DEPS, we're ready to tailor a system to meet the specific needs of your home.
Offering Greenville security camera installation for superior home monitoring
Home security cameras in Greenville NC are one of the most popular solutions because homeowners gain incredible peace of mind when they're able to see exactly what's going on in and around their homes — even when they're not there.
With a Greenville security camera system from DEPS, you will be able to do exactly that. These are sophisticated, cutting-edge, yet easy-to-use, systems that will always give you a vivid look at what's going on at your home.
Monitor all areas of your property with our Greenville home security cameras
Our team will work to provide security camera installation in Greenville NC that is accompanied by closed circuit television, which can be set up on DVR of IP network-based systems. This allows you to go back and review footage conveniently whenever you need.
With a security camera system in Greenville NC, you will be able to closely monitor areas of your home or property including front and back doors, your garage, out buildings and more.
Consult with our security experts
We invite you to learn more about our available Greenville home security cameras and how they can be implemented in order to create a comprehensive security plan for your home. The team at DEPS is ready to bring high-caliber security solutions to you!
Have a question?
We are pleased to answer your questions and offer our assistance. Click to request a call and someone from our team will contact you shortly.