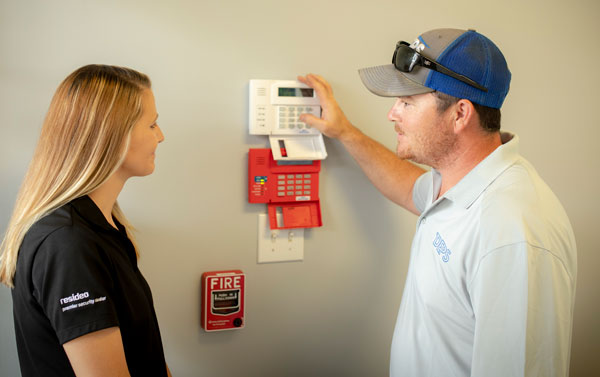 Local business owners can gain tremendous peace of mind by investing in a Greenville fire alarm system through Down East Protection Systems. For over 30 years, our experienced, skilled staff has outfitted commercial facilities of all different sizes with cutting-edge, reliable fire alarm systems.
As one of the premier fire alarm companies in Greenville NC, you can trust the work of our staff. As long-time National Fire Protection Association members, we know that the safety of our clients is in our hands, and we don't take that obligation lightly. We work tirelessly to provide superior Greenville fire alarm monitoring through our tailored systems.
We invite you to rely on the DEPS team for:
Installing a fire alarm system in Greenville NC. These are comprehensive fire safety systems that will make sure that every corner of your facility is monitored and protected. Each Greenville fire alarm system comes with a monitored fire alarm that is designed to minimize the damage of your building and its contents while enhancing the safety of everyone inside.
Fire testing. As your choice in Greenville fire alarm companies, we don't just outfit your facility with a system and break ties with you. You can rely on our team for fire testing to make sure that your system is still performing optimally so that, in the event you really need it, it's going to come through.
Inspections. You can turn to the team at Down East Protection Systems to have your system inspected and to ensure that it is in compliance with applicable standards and regulations. As your choice in fire alarm companies in Greenville NC, you get full services to support your innovative system.
Fire hazards are a reality in virtually any type of commercial environment. Careful fire alarm monitoring in Greenville NC is a must, and DEPS is ready to deliver it.
Connect with our team for more information on our systems
We would love to talk to you more about how a Greenville fire alarm system, and our many other security components, can protect your facility. Connect with the team at DEPS right now to get started.