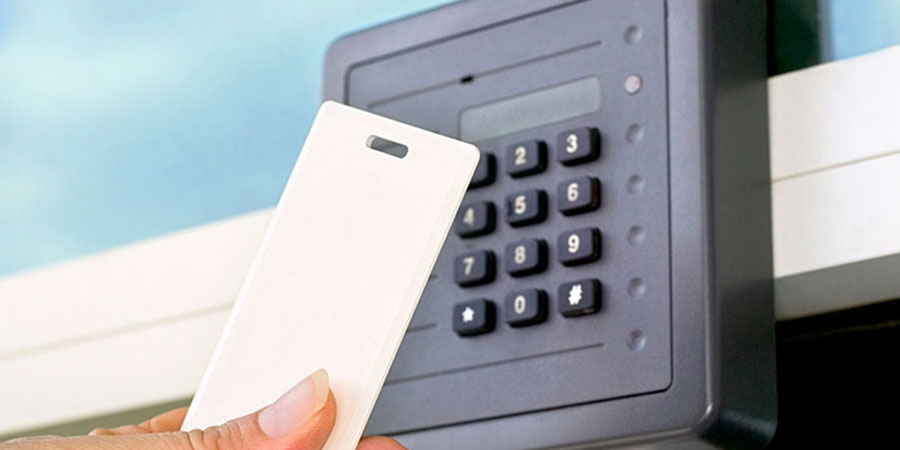 Welcome to Down East Protection Systems, where we specialize in Greenville commercial door access control systems, amongst a wide range of other highly effective security equipment and solutions.
If you operate a commercial facility, it's very important that you have the power to decide who has access to it. The last thing you want is unwanted visitors wandering through areas where they are not welcome.
That's why our team works to tailor commercial access control systems in Greenville NC to meet the specific needs of your business and its facility. With our cutting-edge systems, you get to decide important things like:
Who has access to your building. Our Greenville commercial access control systems allow you to give out credentialed devices for those that need access to your facility. With these devices, they are able to unlock the doors through a simple swipe.
When they have access. Through Greenville commercial door access control from DEPS, you can automate your system to kick in at certain times. For instance, perhaps you want your facility to be unlocked and open to the public during business hours, but at night, you want it locked so only credentialed employees can enter. Our staff can work with you to determine exactly what you need and then create a system that meets those needs.
What parts of your facility they have access to. Another way to customize your building's security is by using our commercial access control systems in Greenville NC to secure certain areas of your facility, but not others. Through our systems, you can create accessible areas while locking down others.
As you can see, DEPS provides commercial door access control in Greenville NC that gives you complete power over your building. Plus, it's all automated. Once we have programmed the system, you don't have to give a second thought on who is accessing your facility.
Get started by consulting with DEPS
We'd love to talk to you more about the importance of our Greenville commercial door access control systems. Connect with our team right now and we'll walk you through the many exciting products that we provide for both residential and commercial clients.
Have a question?
We are pleased to answer your questions and offer our assistance. Click to request a call and someone from our team will contact you shortly.