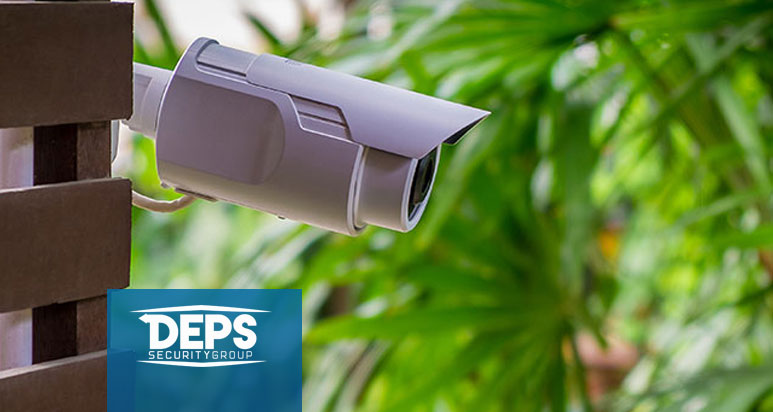 If you would appreciate having a few extra set of eyes on your home, consider investing in Goldsboro home security cameras made available through Down East Protection Systems.
Our experienced, skilled and dedicated staff specializes in security, home automation and video surveillance systems. We can equip your home with a security camera system in Goldsboro NC that allows you to monitor every corner of your property, whether you're there or not.
The members of our staff can handle your Goldsboro security camera installation, providing your home with a surveillance system that is:
Customized to fit the needs of your home and your personal preferences. Are there specific areas of your property that you want to focus on? Not sure how many cameras might be sufficient? Our team will work closely to diagnose your needs and create a Goldsboro security camera system to meet them.
Affordable. When compared to other cutting-edge video surveillance systems, the team at DEPS Security Group provides a great blend of affordability and quality. Plus, you can rely on our team for everything from the initial security camera installation in Goldsboro NC to routine inspections, maintenance and repairs. We make it easy and cost-efficient to keep your system running optimally.
Innovative and cutting-edge. Thanks to evolving technology, home security components can be sophisticated, yet easy to use. DEPS provides Goldsboro home security cameras that are state-of-the-art, providing you with the highest quality surveillance as possible.
A security camera system in Goldsboro NC is just one component of a comprehensive home security plan. DEPS can help you integrate all the necessary solutions to protect you and your home.
Explore our home security cameras in Goldsboro NC — and other security solutions!
The Goldsboro home security cameras that we install are a highly effective way to beef up safety and security at your house. Let's customize a system for you. Connect with DEPS Security Group for a free consultation.
Have a question?
We are pleased to answer your questions and offer our assistance. Click to request a call and someone from our team will contact you shortly.