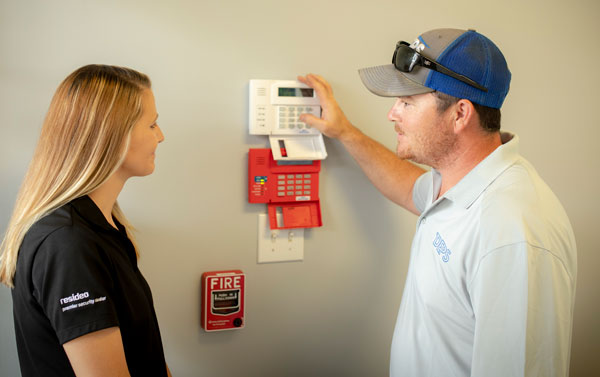 With an innovative Goldsboro fire alarm system from Down East Protection Systems, you can adopt supreme peace of mind knowing that your commercial building will be safe from fires.
As one of the leading fire alarm companies in Goldsboro NC, DEPS installs cutting-edge systems and solutions that are monitored 24/7 by the security agents at our command central. This means that, not only is our system quick at detecting developing fires, but we alert the necessary authorities right away so you can avoid extensive damage.
Our Goldsboro fire alarm monitoring solutions have protected a wide range of commercial facilities and we're ready to do the same for you.
We work to customize your fire alarm system in Goldsboro NC
One of the primary ways that DEPS is able to stand apart as one of the most effective Goldsboro fire alarm companies is that our systems are tailored to your needs. When it comes to fire monitoring and protection, there is no such thing as a one-size-fits-all approach.
We provide fire alarm monitoring in Goldsboro NC that will fit the special needs and accommodations of your specific building. Fires can quickly grow out of control if they are not detected right away. With a Goldsboro fire alarm system from DEPS, you can trust that our system will alert you and the appropriate authorities right away.
Work with one of the premier fire alarm companies in Goldsboro NC!
DEPS Security Group is dedicated to delivering our clients close, personal service that will provide them with ultimate peace of mind. We know that the potential for a fire can be a very uneasy feeling and our systems are designed to quell those worries.
Let's plan out what the ideal Goldsboro fire alarm system would look like for you. Connect with the team at Down East Protection Systems and let's get started.